Our Vision
We are a Family that the Lord has called to Equip Individuals & Communities to Encounter Jesus Christ
We live to advance the Great Commission given by Christ to take His Gospel to every tongue, tribe, and nation. Currently, we serve as missionaries at the International House of Prayer in Kansas City fueling the night and day prayer movement in collaboration with the world's largest mission organizations.
Praise!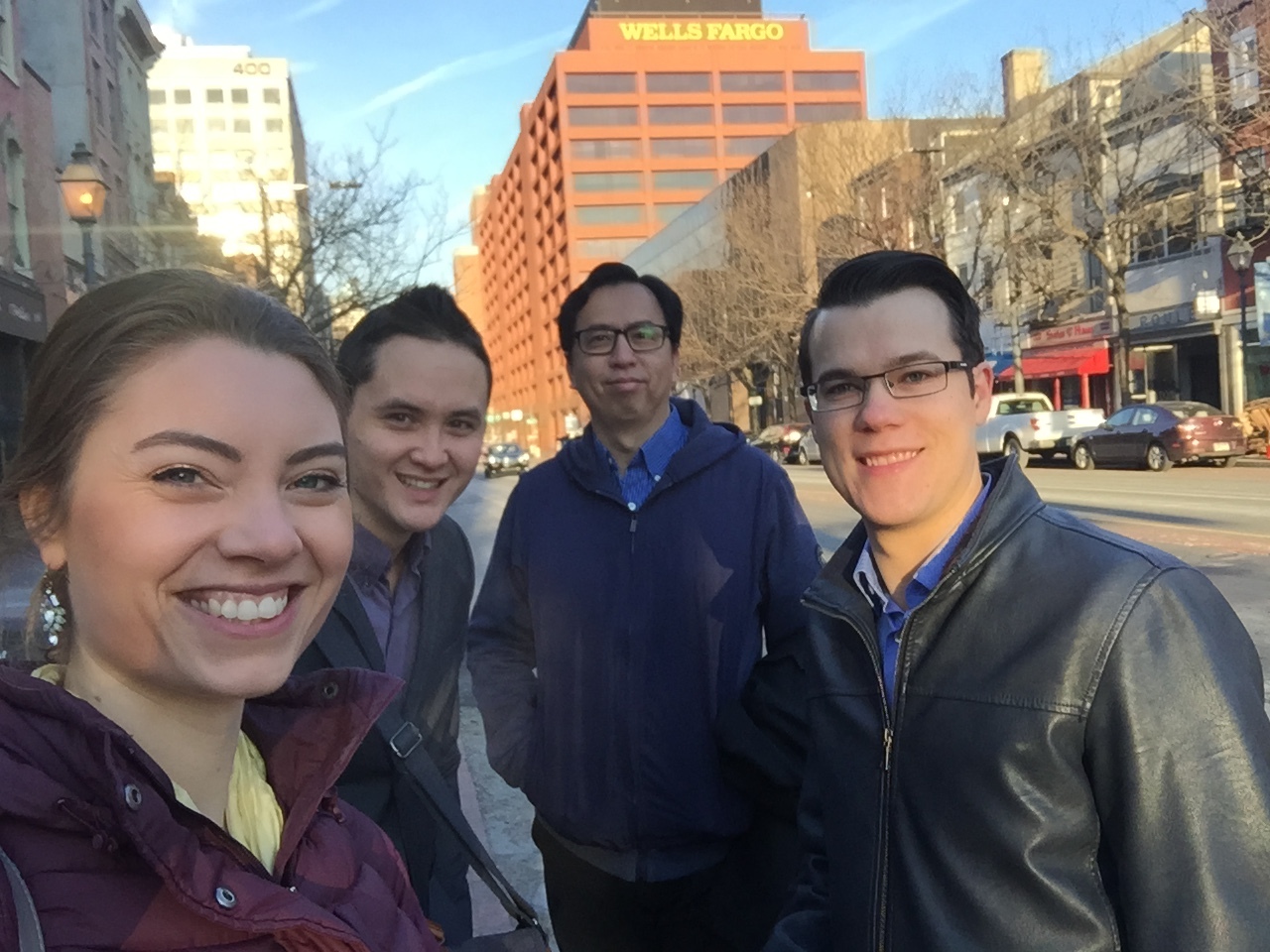 Our time at the American Bible Society in Philadelphia was fruitful. IHOPKC's CEO, Daniel Lim, and Yo Herman, Director of IHOPKC's All Nations Prayer Room, joined us for a time of strategic prayer and discussion with ABS's CEO, Dr. Roy Peterson, and the ministry's Prayer Department about furthering our collaboration.
We had many opportunities to pray with the ABS's staff.
When we partner with God's heart, praying in agreement with His Word, He answers! You are in our prayers as we give ourselves to this fasted lifestyle.
We enjoyed celebrating our dear friends, Caleb and Jaeda Smith, on their wedding day on March 16th in Saskatchewan, Canada.
While in Alberta, Canada we attended the House of Prayer in Edmonton. Karilyn's sister and her husband (Peter and Kathleen Wing) led worship.
Prayer!
Prayer Over IHOPKC Families
Over the past two weeks, there have been a number of car accidents. Please pray with us for protection, provision, and healing for those who have been injured.
Travels
This month marks the beginning of many tips for the rest of 2019, national and internationally. Please pray for safety and for the gospel to go forth as we minister.
So grateful...
Your love, friendship andpartnership hasfar reachingimpact. THANK YOU! We are so grateful that we get to advance God's Kingdom together with you. May the joy of the Lord fill you, may His peace surround you, and may His grace sustain you!